Risk (MP3 CD)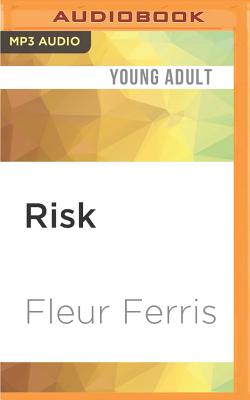 $9.99

If not in stock, we can Special Order from the publisher
Description
---
Best friends Taylor and Sierra meet a hot guy in a chat room online. Both fall for Jacob's charms, but as usual, the more outgoing and vivacious Sierra overshadows Taylor and wins his attention.
Taylor's devastated--Sierra already kissed Callum, Taylor's secret crush, over the summer holidays. Life's not fair, especially when Sierra's around.
Moving quickly, Sierra sets up a date with Jacob on Friday after school. She asks Taylor and their friends to cover for her. Even though she's upset, Taylor is still Sierra's best friend and agrees to help.
But Sierra abuses the favour and calls to say she's going to spend the night with her date. She doesn't come home all weekend, doesn't answer her phone and nobody's heard from her. Taylor is torn. She doesn't want to betray Sierra by telling her parents but at the same time she's concerned for her welfare.
Finally, Callum convinces her to tell. The police are called and their worst fears are confirmed when Sierra's body is found miles from Melbourne a week later. Devastated, Taylor becomes obsessed with finding Sierra's killer. As clues emerge, Taylor races against time to try to save the predator's next victim.