Immigrants as outsiders in the two Irelands (Hardcover)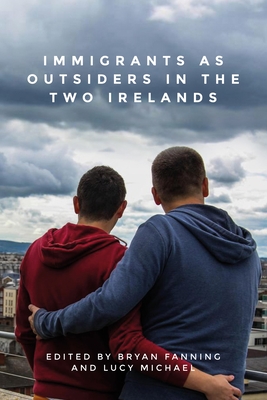 $179.20

NOT on our shelves - Usually Ships in 1-5 Days
Description
---
Immigrants as outsiders in the two Irelands examines the experiences of a wide range of immigrant groups who have settled in the Republic of Ireland and in Northern Ireland since the 1990s, and asks to what extent might different immigrant communities be understood as outsiders in both jurisdictions. It offers a unique cross-border perspective on migrants on the island of Ireland today which situates the Irish experience within the wider politics of migration control, Brexit and integration policy.

The book brings together research on a wide range of immigrant communities, and provides a sharp contemporary account of integration that situates their diverse experiences of exclusion within a detailed overall picture of the range of ways in which they have succeeded socially, economically and politically in building their lives in Ireland and Northern Ireland. Chapters include analyses of the specific experiences of Polish, Filipino, Muslim, African, Roma, refugee and asylum seeker populations and of the experiences of children, as well as analyses of the impacts of education, health, employment, housing, immigration law, asylum policy, the media and the contemporary politics of borders and migration on successful integration.

Immigrants as outsiders in the two Irelands is a significant and timely analysis suitable for students of migration at any level in a wide range of social science disciplines.
About the Author
---
Bryan Fanning is Professor of Migration and Social Policy at University College Dublin Lucy Michael is Lecturer in Sociology at Ulster University