Does God Have a Gay Agenda? (Paperback)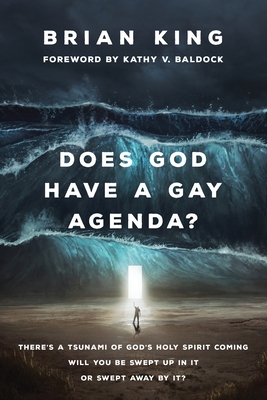 $26.59

NOT on our shelves - Usually Ships in 1-5 Days
Description
---
There's a war raging all around us for the souls of men and women-for the souls of not only a generation, but of an entire community. An entire "nation," if you will. That nation is the LGBTQ community and its adversary, it's sad to say, is the mainstream Evangelical Church in America.

Pastor Brian King believes that God loves the LGBTQ community and has a specific plan for them. With the scripture to back it up, he will attempt to prove that the Bible does not say what the Church claims it says concerning same-sex relationships. Scripture has been misinterpreted from its original writing-sometimes accidentally and other times for ideological or political gain. Does God have a Gay Agenda? will show that the Church in America has fought every single new move of God's Spirit for the last hundred-plus years, has betrayed her savior, and has sold herself for political power.

Being LGBTQ is not a choice, but staying ignorant is. It is time that Evangelical Christians were made aware of the error of their ways with respect to the LGBTQ community, as well as of the Church's involvement in politics at the expense of the Gospel. And it is time to let the LGBTQ community know that they are loved and bring them into relationship with their Father.