101 Things I Learned® in Film School (Hardcover)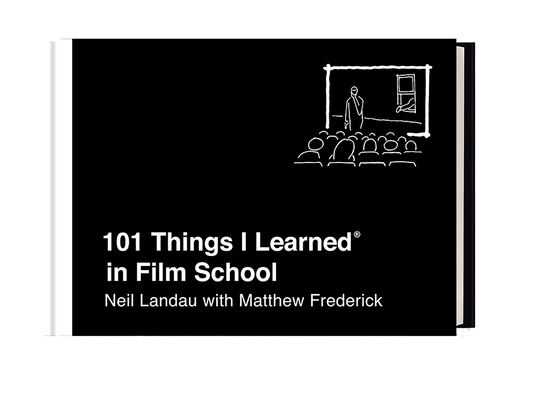 Description
---
An illustrated, accessible introduction to filmmaking from an award-winning Hollywood producer, screenwriter, film school professor, and script consultant to major movie studios

Anyone with a cellphone can shoot video, but creating a memorable feature-length film requires knowledge and mastery of a wide range of skills, including screenwriting, storytelling, directing, visual composition, and production logistics. This book points the aspiring filmmaker down this complex learning path with such critical lessons as:

• how to structure a story and pitch it to a studio
• ways to reveal a story's unseen aspects, such as backstory and character psychology
• the difference between plot, story, and theme
• why some films drag in Act 2, and what to do about it
• how to visually compose a frame to best tell a story
• how to manage finances, schedules, and the practical demands of production

Written by an award-winning producer, screenwriter, film school professor, and script consultant to major movie studios, 101 Things I Learned® in Film School is an indispensable resource for students, screenwriters, filmmakers, animators, and anyone else interested in the moviemaking profession.
About the Author
---
Neil Landau is a screenwriter, producer, and professor who has lectured and won awards around the world. His credits include Don't Tell Mom the Babysitter's Dead; Melrose Place; The Magnificent Seven; Doogie Howser, M.D.; MTV's Undressed; and the animated feature Tad: The Lost Explorer (Spanish Academy "Goya" Award and Cinema Writers' Circle Award for Best Adapted Screenplay). He has developed projects for CBS, ABC, Warner Brothers, Disney, Lifetime, Fremantle, Paramount, and Sony, and is currently a professor and the Director of Screenwriting at the University of Georgia.

Matthew Frederick is a bestselling author, an instructor of design and writing, and the creator of the 101 Things I Learned® series. He lives in New York's Hudson Valley.