Landmarks in French Literature (Paperback)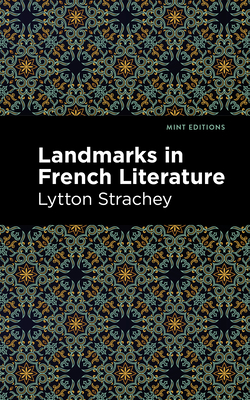 $7.99

NOT on our shelves - Usually Ships in 1-5 Days
Description
---
With authors such as Voltaire, Honore De Balzac, Victor Hugo, and so many more, French literature can be as intimidating as it is spectacular. Hoping to spread admiration and knowledge about the French literary canon, H.A.L Fisher, a former president of the board of education and prominent historian, sought out Lytton Strachey to write a survey of French literature. After accepting the commission, Strachey exceeded the original expectations, crafting a work of non-fiction that is more alluring than a gift catalog, and filled with fascinating information. Separated into chronological sections, Landmarks in French Literature provides samples, explanations, and stories of the notable literary works spanning from the 15th to the late 19th century. With detailed explorations of each era, and an alphabetized list of esteemed authors, Landmarks in French Literature is a passionate tour through history, rich with intriguing insight and historical information.
In the first few months following its publication, Lytton Strachey's Landmarks in French Literature received overwhelming praise and sold thousands of copies in various countries. Described as a fascinating and invaluable source, Landmarks in French Literature is a comprehensive commentary on the literary history of France, including information about major authors, movements, and works. Written with clear passion, expertise, and professional prose, this educational source is a compelling account, and a perfect resource for any reader curious about the culture, art, or history of France.
This edition of Landmarks in French Literature by Lytton Strachey features an eye-catching new cover design and is presented in a font that is both modern and readable. With these accommodations, this edition is accessible and appealing to contemporary audiences, restoring Landmarks in French Literature to modern standards while preserving the original innovation and insight of Lytton Strachey's work.