The Astrology of Sex: A Guide to Cosmic Coupling and the Sensual Secrets Behind Your Sign (Paperback)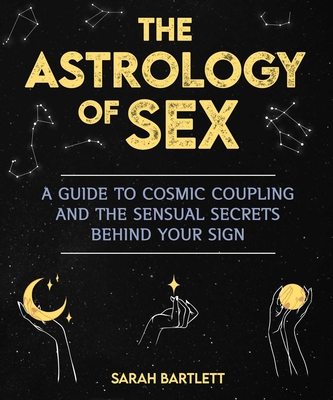 Description
---
Spice up your love life with the stars! Learn about fantasies, favorite positions, and more from the guide to the sexual Zodiac.
Includes steamy full-color photos!

Perhaps the pick-up line "So, what's your sign?" is more important than most people in search of truly cosmic coupling may have realized.

The Astrology of Sex is the ultimate illustrated guide to understanding your own sexual desires and the sexual needs of your partner based on your horoscopes. Whether you want to unleash the lust of a Leo, tame a Taurus, seduce a Sagittarius, or break the ice with a Virgo, this sexy guide will help you navigate your love life using the stars.

The book includes a sexy introduction to the zodiac and how you can make it work for you. What then follows is an in-depth description of male and female sexual preferences for each star sign with tips on erogenous zones, preferred positions, and favorite fantasies. More than 350 atmospheric and sensual color photographs—including photos of steamy sex positions—pepper its pages. The Astrology of Sex provides a visually seductive and out-of-this-world experience.
About the Author
---
Sarah Bartlett is the author of international best-selling books such as The Tarot Bible, The Little Book of Practical Magic, The Witch's Spellbook and National Geographic's Guide to Supernatural Places. Contributing astrologer to media such as Cosmopolitan, She, Spirit & Destiny, the London Evening Standard and BBC Radio 2, she now practices tarot, natural magic and astrology in the heart of the countryside.