Between Migdol and the Sea: Crossing the Red Sea with Faith and Science (Paperback)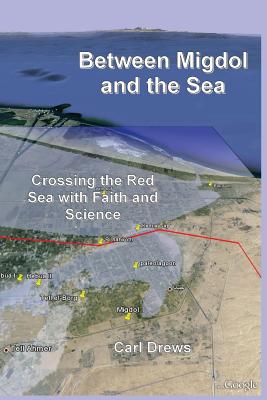 $18.95
Usually Ships in 1-5 Days
Description
---
Ocean modeler Carl Drews explains the science behind the biblical narrative with diagrams and easy-to-understand language. When Moses stretched out his hand over the yam suf at God's command, a weather event known as wind setdown parted the waters. The crossing site is located in the eastern Nile delta. You can fly over the same spot with Google Earth. Yes, the Hebrew Exodus from Egypt really did happen.
This journey of scientific discovery is not a smooth one. Along the way Drews makes an embarrassing mistake in graduate school, discovers an important clue in the University of Colorado library, discovers Open Access publishing, and triggers an angry outburst from a few bloggers. Faith and science are in harmony, and these two disciplines can contribute to each other. The book includes 18 maps, 24 figures, 9 tables, and evidence for the historicity of the Exodus.
About the Author
---
Carl Drews was confirmed at Faith Lutheran Church in New Providence, New Jersey. He earned a BS in Electrical Engineering at Stanford University, and an MS in Atmospheric and Oceanic Sciences at the University of Colorado in Boulder. He has taught Anglican Sunday School and published scientific papers about storm surge. He has climbed Kilimanjaro and built houses with Habitat for Humanity. Drews works as a Software Engineer in Boulder, Colorado. His research has been featured on ABC News, National Public Radio, CNN.com, BBC Radio, USA Today, Fox31 Denver, the History channel, and the Washington Post.