City of Islands: Caribbean Intellectuals in New York (Caribbean Studies) (Paperback)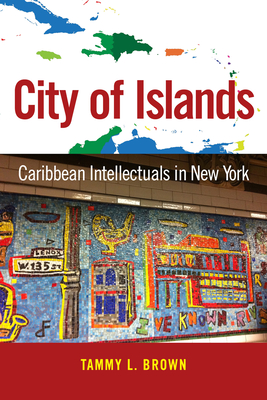 $39.90

NOT on our shelves - Usually Ships in 1-5 Days
Description
---
Tammy L. Brown uses the life stories of West Indian intellectuals to investigate the dynamic history of immigration to New York and the long battle for racial equality in modern America. The majority of the 40,000 black immigrants who arrived at Ellis Island during the first wave of Caribbean immigration to New York hailed from the English-speaking Caribbean--mainly Jamaica, Barbados, and Trinidad. Arriving at the height of the Industrial Revolution and a new era in black culture and progress, these black immigrants dreamed of a more prosperous future. However, northern-style Jim Crow hindered their upward social mobility. In response, Caribbean intellectuals delivered speeches and sermons, wrote poetry and novels, and created performance art pieces challenging the racism that impeded their success.
Brown traces the influences of religion as revealed at Unitarian minister Ethelred Brown's Harlem Community Church and in Richard B. Moore's fiery speeches on Harlem street corners during the age of the -New Negro.- She investigates the role of performance art and Pearl Primus's declaration that -dance is a weapon for social change- during the long civil rights movement. Shirley Chisholm's advocacy for women and all working-class Americans in the House of Representatives and as a presidential candidate during the peak of the Feminist Movement moves the book into more overt politics. Novelist Paule Marshall's insistence that black immigrant women be seen and heard in the realm of American Arts and Letters at the advent of -multiculturalism- reveals the power of literature. The wide-ranging styles of West Indian campaigns for social justice reflect the expansive imaginations and individual life stories of each intellectual Brown studies. In addition to deepening our understanding of the long battle for racial equality in America, these life stories reveal the powerful interplay between personal and public politics.
About the Author
---
Tammy L. Brown is assistant professor of history and black world studies at Miami University of Ohio-Oxford. Her work has appeared in Southern Cultures, American Studies Journal, and Callaloo.