After Marriage Equality: The Future of LGBT Rights (Hardcover)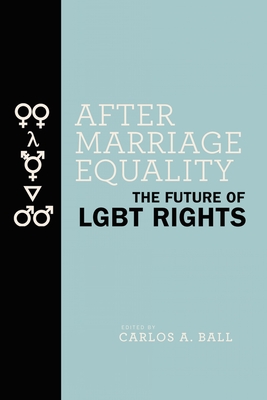 $118.37

NOT on our shelves - Usually Ships in 1-5 Days
Description
---
In persuading the Supreme Court that same-sex couples have a constitutional right to marry, the LGBT rights movement has achieved its most important objective of the last few decades. Throughout its history, the marriage equality movement has been criticized by those who believe marriage rights were a conservative cause overshadowing a host of more important issues. Now that nationwide marriage equality is a reality, everyone who cares about LGBT rights must grapple with how best to promote the interests of sexual and gender identity minorities in a society that permits same-sex couples to marry. This book brings together 12 original essays by leading scholars of law, politics, and society to address the most important question facing the LGBT movement today: What does marriage equality mean for the future of LGBT rights?
After Marriage Equality explores crucial and wide-ranging social, political, and legal issues confronting the LGBT movement, including the impact of marriage equality on political activism and mobilization, antidiscrimination laws, transgender rights, LGBT elders, parenting laws and policies, religious liberty, sexual autonomy, and gender and race differences. The book also looks at how LGBT movements in other nations have responded to the recognition of same-sex marriages, and what we might emulate or adjust in our own advocacy. Aiming to spark discussion and further debate regarding the challenges and possibilities of the LGBT movement's future, After Marriage Equality will be of interest to anyone who cares about the future of sexual equality.
About the Author
---
Carlos A. Ball is Distinguished Professor of Law and Judge Frederick Lacey Scholar at the Rutgers University School of Law. An expert in family and constitutional law, he has written several books on LGBT rights, including Same-Sex Marriage and Children, and The Morality of Gay Rights.