Reverberations of Racial Violence: Critical Reflections on the History of the Border (Hardcover)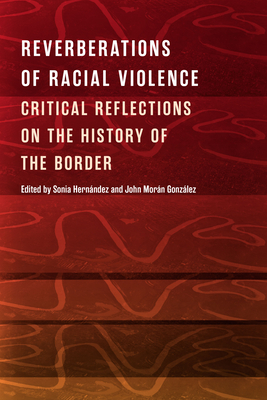 $57.60

NOT on our shelves - Usually Ships in 1-5 Days
Description
---
Between 1910 and 1920, thousands of Mexican Americans and Mexican nationals were killed along the Texas border. The killers included strangers and neighbors, vigilantes and law enforcement officers—in particular, Texas Rangers. Despite a 1919 investigation of the state-sanctioned violence, no one in authority was ever held responsible.
Reverberations of Racial Violence gathers fourteen essays on this dark chapter in American history. Contributors explore the impact of civil rights advocates, such as José Tomás Canales, the sole Mexican-American representative in the Texas State Legislature between 1905 and 1921. The investigation he spearheaded emerges as a historical touchstone, one in which witnesses testified in detail to the extrajudicial killings carried out by state agents. Other chapters situate anti-Mexican racism in the context of the era's rampant and more fully documented violence against African Americans. Contributors also address the roles of women in responding to the violence, as well as the many ways in which the killings have continued to weigh on communities of color in Texas. Taken together, the essays provide an opportunity to move beyond the more standard Black-white paradigm in reflecting on the broad history of American nation-making, the nation's rampant racial violence, and civil rights activism.
About the Author
---
Sonia Hernández is an associate professor of history and the former director of the Latino/a & Mexican American Studies Program at Texas A&M University. She is the author of Working Women into the Borderlands and the forthcoming For a Just and Better World: Engendering Anarchism in the Mexican Borderlands, 1900–1938. John Morán González is the J. Frank Dobie Regents Professor of American and English Literature and the director of the Center for Mexican American Studies at the University of Texas at Austin. He is the author of Border Renaissance: The Texas Centennial and the Emergence of Mexican American Literature.
Praise For…
---
By refusing to acknowledge and recognize others' perspectives and sufferings, we increase the likelihood of not recognizing and, thus, resisting and stopping the repetition of past horrors. That's why it's important we refuse to forget. One way to start is by reading this collection.
— San Antonio Review

[An] excellent collection of essays...Few edited collections are as cohesive and substantive as Reverberations of Racial Violence...The book balances to great effect hard examinations of state-sponsored violence while avoiding sensationalism. Collectively, the book presents tangible facts and detailed truths that will resonate with readers familiar with the matanza as well as those learning of it for the first time.
— Southwestern Historical Quarterly

[Reverberations of Racial Violence] is a critical addition to Latina/o/x and borderlands studies, given its thoughtful and exceptionally argued premise that the reverberations of racial violence extend well into the Southwest region of the United States.
— New Books in Latino Studies

[Reverberations of Racial Violence] boldly and unapologetically places the reader in the middle of what is perhaps one of the greatest debates in the discipline of history: what to remember and what to forget...by tendering the history of Mexicans in Texas as a case study, the authors invite the reader to rethink the narratives of how the state was settled and built, and what those 'in charge' of its official history choose to remember and what they choose to forget. It is at this intersection where the greatest contribution of this edited volume is found...Through its 328 pages, the book convincingly shows that the state has never fully acknowledged the legacy of its past of racism, violence, and exclusion on a community that was already there when Anglos first arrived.
— Journal of Arizona History