Samuel Beckett and Cinema (Historicizing Modernism) (Hardcover)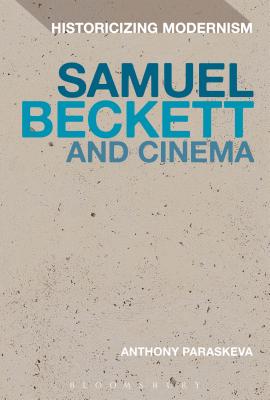 $179.55

NOT on our shelves - Usually Ships in 1-5 Days
Description
---
In 1936, Samuel Beckett wrote a letter to the Soviet film director Sergei Eisenstein expressing a desire to work in the lost tradition of silent film. The production of Beckett's Film in 1964, on the cusp of his work as a director for stage and screen, coincides with a widespread revival of silent film in the period of cinema's modernist second wave.

Drawing on recently published letters, archival material and production notebooks, Samuel Beckett and Cinema is the first book to examine comprehensively the full extent of Beckett's engagement with cinema and its influence on his work for stage and screen. The book situates Beckett within the context of first and second wave modernist filmmaking, including the work of figures such as Vertov, Keaton, Lang, Epstein, Flaherty, Dreyer, Godard, Bresson, Resnais, Duras, Rogosin and Hitchcock.

By examining the parallels between Beckett's methods, as a writer-director, and particular techniques, such as the embodied presence of the camera, the use of asynchronous sound, and the cross-pollination of theatricality and cinema, as well as the connections between his collaborators and the nouvelle vague, the book reveals how Beckett's aesthetic is fundamentally altered by his work for the screen, and his formative encounters with modernist film culture.
About the Author
---
Anthony Paraskeva is Senior Lecturer in the Department of English and Creative Writing at Roehampton University, UK. He is the author of The Speech-Gesture Complex: Modernism, Theatre, Cinema.