Scugog Carrying Place: A Frontier Pathway (Paperback)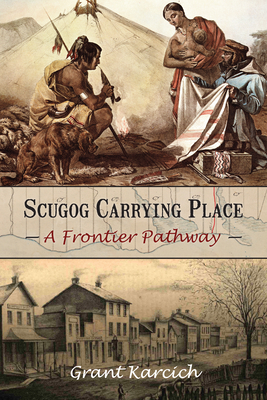 $26.00

NOT on our shelves - Usually Ships in 1-5 Days
Description
---
Until now the story of this trail, its beginnings, its purpose, and its significant place in Ontario's history, has been poorly defined.


The story of Scugog Carrying Place, the ancient aboriginal trails connecting Lake Ontario with Lakes Scugog and Simcoe and the Kawartha lakes is a multifaceted one. In tracing its documented history from the 1790s to the 1850s, author Grant Karcich unravels mysteries; explores the lifestyles of early First Nations; provides background on local archaeological sites; and introduces the intrepid early surveyors, fur traders, missionaries, colourful characters, and entrepreneurial immigrant settlers from both the newly formed United States and the United Kingdom. In their wake come the demon whiskey, devastating plagues, competing world views, saddlebag preachers, and ultimately the marginalization of the First Nations people.
The Scugog Trail assumes a significant role in the transition of the land, from forest to agriculture to villages, towns, and industrial centres. Long-forgotten cabins, cemeteries, and a cartographic mystery involving the infamous Cabane de Plomb add to the mystique. The trail bore witness to the development of communities, such as Oshawa, Harmony, Columbus, Prince Albert, Port Perry, Seagrave, Cannington, and Beaverton, whose stories also unfold. Scugog Carrying Place is a must read for history buffs, genealogists, archaeologists, and anyone with roots in this part of Ontario.
About the Author
---
Grant Karcich has written articles on Canadian history and books on genealogy, and has given presentations on local history and anthropology over the past 10 years. Having grown up along the Scugog Carrying Place route, he has long wanted to bring the story of this forgotten trail back to life. He lives in Oshawa, Ontario.