Lake on the Mountain (Dan Sharp Mysteries) (Paperback)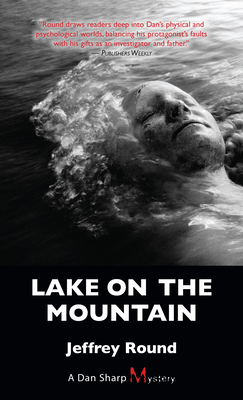 Description
---
2013 Lambda Literary Award for Gay Mystery -- Winner

When missing persons investigator Dan Sharp attends a wedding, he finds himself investigating more than one murder.

Dan Sharp, a gay father and missing persons investigator, accepts an invitation to a wedding on a yacht in Ontario's Prince Edward County. It seems just the thing to bring Dan closer to his noncommittal partner, Bill, a respected medical professional with a penchant for sleazy after-hours clubs, cheap drugs, and rough sex. But the event doesn't go exactly as planned.

When a member of the wedding party is swept overboard, a case of mistaken identity leads to confusion as the wrong person is reported missing. The hunt for a possible killer leads Dan deeper into the troubled waters and private lives of a family of rich WASPs and their secret world of privilege.

No sooner is that case resolved when a second one ends up on Dan's desk. Dan is hired by an anonymous source to investigate the disappearance, twenty years earlier, of the groom's father. The only clues are a missing bicycle and six horses mysteriously poisoned.
About the Author
---
Jeffrey Round has published five previous novels, including the Bradford Fairfax Murder Mysteries. He has also written plays, directed short films, and served as a producer and writer for Alliance-Atlantis and CBC. Lake on the Mountain won the 2013 Lambda Award for best gay mystery. Round lives in Toronto.
Praise For…
---
Lake on the Mountain is a literal page turner."