The Recovering Spender: How to Live a Happy, Fulfilled, Debt-Free Life (Paperback)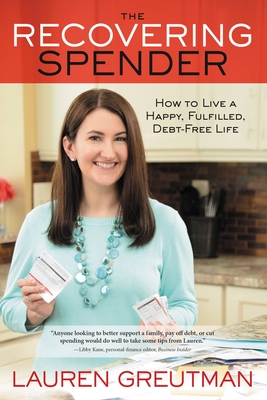 Description
---
After learning how to curb her spending habits, Lauren Greutman shares her hard-earned knowledge on how to get out of debt and live without the financial pressures that many people face today.
Millions of Americans today are near financial disaster-spending more money than they are bringing in, and losing control of their money. Lauren Greutman knows how that feels. For years, she struggled with too many bills to pay and not enough money to pay them. When Lauren found herself drowning in debt, she finally faced her extreme spending habits and took action.In
The Recovering Splender
, Lauren shares her story and offers advice that is based on the many strategies she developed to change her own life and bring her family budget back to black. Lauren shows her readers, step-by-step, how to get rid of bad money habits, pay down debt, and stay within a budget.Some of the action chapters in the book are:
Take an Inventory of Your Spending
Declutter Your Finances
Do an Expense Audit
Curb Your Spending and Define Your Values
Lauren exchanged the overrated, stressed-out American dream for a new one-a happier life filled with family, friends, and financial freedom-and now you can do the same!
About the Author
---
Lauren Greutman is the founder of IAmTHATLady.com, a top frugal living website dedicated to helping women contribute to their family's financial needs. Since its inception in 2010, IAmTHATLady has activated over sixteen million women with money saving advice. She is married with four children.