Alexandros: The Lifelong Love Story of Alexander the Great and Hephastian Amyntor (Hardcover)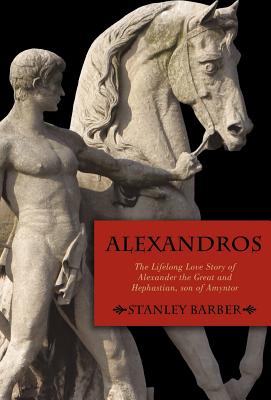 $29.95

NOT on our shelves - Usually Ships in 1-5 Days
Description
---
For more than 2,300 years, historians, biographers, novelists, and, more recently, filmmakers have relegated Alexander the Great's lifelong love affair with another man, Hephastian Amyntor, a nobleman's son, to either a historical footnote or, apologetically, his "possibly" being a bisexual who dabbled occasionally in male-to-male love. Alexandros positions this enduring and passionate twenty year love story at the very center of Alexander's life. It follows this almost superhuman man, seemingly blessed and guided by the gods, and his constant companion, Hephastian, from their school days in Macedonia where they first fall in love to the far reaches of the known world. Then finally, after dying within months of each other, we follow them into judgment before the ancient deities and ascension into the pantheon of gods and heroes.
Written in the form of a libretto for a musical (a la Les Miserables), Alexandros also contains four essays written by the author that explore the childhood pain and sexual passions that drove Alexander the Great to become at once the most detested and the most adored man who ever lived.
About the Author
---
Stanley Barber has forty years' experience as a writer and director for the stage. He is the founder of a regional theater in northwest New Jersey, where he has served as artistic and administrative director since 1970. Stan has directed nearly five hundred major stage productions ranging in diversity from Jesus Christ Superstar to Rent.