Reading Between the Lines (Redesign): A Christian Guide to Literature (Turning Point Christian Worldview Series) (Paperback)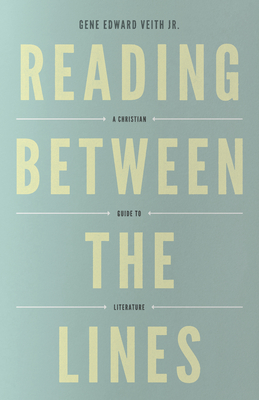 $19.99

NOT on our shelves - Usually Ships in 1-5 Days
Description
---
A guidebook for those who want to cultivate literary taste--
knowing how to recognize and benefit from books that are spiritually and aesthetically good.
Literary expert Gene Veith helps book lovers better understand what they read as he explains how each major literary genre communicates. Showing how comedy, tragedy, realism, and fantasy can portray the Christian worldview, Veith delves into related topics such as the value of fairy tales, the tragic and the comic sense of life, the contrast between the classical and the Hebraic traditions, and the role of postmodernity (a subject of vital importance to Christians). Introducing readers to writers past and present, Veith helps Christians to influence culture from an educated perspective and get more out of their reading.
About the Author
---
Gene Edward Veith Jr. (PhD, University of Kansas) is provost and professor of literature at Patrick Henry College and the director of the Cranach Institute at Concordia Theological Seminary. He has been a columnist for World magazine and TableTalk, and is the author of a number of noted books on Christianity and culture, including God at Work.