Ten Zen Seconds: Twelve Incantations for Purpose, Power and Calm (Paperback)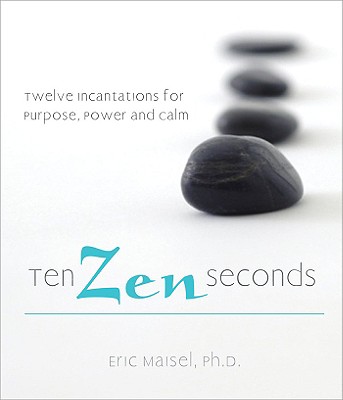 $12.95
If not in stock, we can Special Order from the publisher
Description
---
Instant calm in only 10 seconds
A powerful antidote to stress that can be used
anywhere, anytime to:
? Center yourself before an important meeting or conversation
? Accomplish things that used to seem too difficult or painful
? Create positive attitudes at any time
? Conquer procrastination or pessimism
Easy to grasp and simple to use, this blend of Eastern breath awareness with Western positive psychology may be the most potently effective technique you?ve ever tried.