The Learned Practice of Religion in the Modern University (Scientific Studies of Religion: Inquiry and Explanation) (Paperback)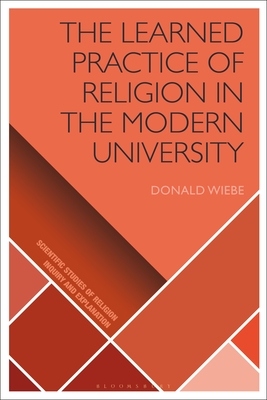 $53.13

NOT on our shelves - Usually Ships in 1-5 Days
Description
---
In these essays, Donald Wiebe unveils a significant problem in the academic study of religion in colleges and universities in North America and Europe - that studies almost always exhibit a religious bias. To explore this issue, Wiebe looks at the religious and moral agendas behind the study of religion, showing that the boundaries between the objective study of religion and religious education as a tool for bettering society have become blurred. As a result, he argues, religious studies departments have fostered an environment where religion has become a learned or scholarly practice, rather than the object of academic scrutiny.

This book provides a critical history of the failure of 20th- and 21st-century scholars to follow through on the 19th-century ideal of an objective scientific study of religious thought and behaviour. Although emancipated from direct ecclesiastical control and, to some extent, from sectarian theologizing, Wiebe argues that research and scholarship in the academic department of religious studies has failed to break free from religious constraints. He shows that an objective scientific study of religious thought and practice is not only possible, but the only appropriate approach to the study of religious phenomena.
About the Author
---
Donald Wiebe is Professor of Philosophy at Trinity College, University of Toronto, Canada.