Desire: A Memoir (Beyond Criticism) (Hardcover)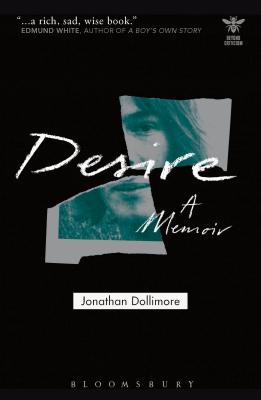 $117.04
Email or call for price.
Description
---
Fifty years after the Sexual Offences Act of 1967 decriminalised homosexual acts, Jonathan Dollimore explores, in, through and beyond the gay sub-cultures of cities like New York, Brighton and Sydney, what the new freedoms meant for him and others in the following decades. He writes honestly and movingly about his teenage attraction to risk and danger; of accidents and escapes; of curiosity as a flight from boredom; of suicidal depression and ecstasy; and, beneath all, of the life of desire haunted and torn by loss.
For more than thirty years Jonathan Dollimore has been one of contemporary culture's most influential critics of politics, literature, and sexuality. Desire: A Memoir, a hybrid of autobiography, meditation and philosophical reflection, explores the existential sources of his writing.
About the Author
---
Jonathan Dollimore has held professorships at the universities of Sussex and York and lectured and taught throughout the world. He was co-founder (with Alan Sinfield) of the Centre for the Study of Sexual Dissidence at the University of Sussex. His landmark works include Radical Tragedy (1984), Political Shakespeare (with Alan Sinfield,1985), Sexual Dissidence (1991), Death Desire and Loss in Western Culture (1998) and Sex, Literature and Censorship (2001).