Artorious' Guide To Navigate the Art World As An Artist (Hardcover)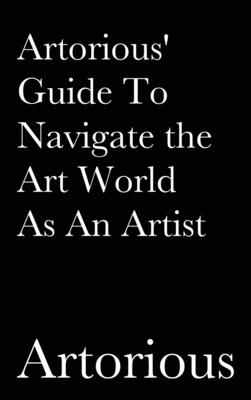 $29.99
NOT on our shelves - Usually Ships in 1-5 Days
Description
---
Many artists want to learn how to build their art careers properly and build relationships in the art world and land more gallery shows and be in many institutions. I take a look around my bookshelf and online, very little organized information out there, and I do not think this should be some nuclear-level trade secret that's only offered to those in the art ivory tower. Instead, I believe that the more artists know about the market side of things and the blunt truth of how to build their career and build the networks and build their own market in the right way, the more great art we will be able to see in art history that can truly represent our current era. This book is not just a guide for emerging artists who have no gallery representations.
This book can be used by artists at all stages in their careers.Whether you are an emerging artist who's looking forward to figuring out the best way to break into the art world and land a group or solo shows or two, or you are a blue-chip artist looking for advice to manage your artist estate, I have something for every one of you artists.So buckle up, and enjoy this guide.
About The Author
Artorious has been dealing contemporary art for 30+ years. With many old blue-chip generations passing away and the new generation emerging ones being clueless about work placement and the art market, Artorious decided to get into the virtual ring to guide some. From time to time, Artorious will share his insights on Instagram and Patreon.
Instagram: @Artorious007
Patreon: Patreon.com/Artorious007