Easy Low-Carb Diet Cookbook for Beginners: Easy keto diet for weight loss, improve your metabolism and stay healthy (Paperback)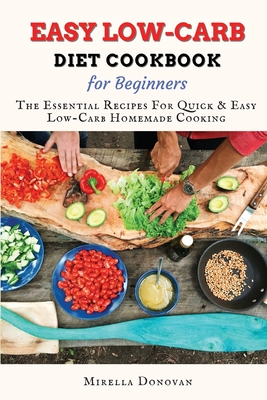 $27.99

If not in stock, we can Special Order from the publisher
Description
---
✮ Easy Low-Carb Diet Cookbook for Beginners ✮
Want to lose weight, prevent diabetes and heart disease?
Easy Steps to Get Off Sugar and Carbohydrate to help you fight disease and stay healthy
This Book Contain:
✮ Best and Easy Low-Card Recipes for Beginners✮ Delicious Recipes with photos
✮ Appliances for 15-Minute Meals
✮ Glycemic Index✮ Low-Carb Menu Planning and One-Dish Meals
✮ What about My Carb-Eating Family?
✮ What's a "Serving"?
✮What's With the Info about Stuff other than Carbs and Protein?
✮ On the Importance of Reading Labels
BUY IT NOW
this amazing book