Curious Tales of a Wandering Teacher: What is Happening to Our Education Today? (Paperback)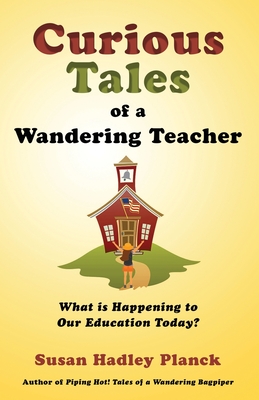 $15.95

On Our Shelves Now. Click on the title to see details.
Description
---
Curious Tales takes you into the world of teaching, whether it is in the classroom or outside in the mountains or in bagpipe lessons. Beginning as a student herself in kindergarten, Susan describes her own tales of learning and how they affected her teaching styles. From reading books about Dick and Jane, she found herself teaching reading in middle school, shucking oysters while sharing the book The Pearl, learning about some of the Hispanic culture. From using 16 mm movie projectors (and seeing a reel fly off and almost hit a student) and filmstrip projectors (lobbing a metal filmstrip container at a student to get his attention only to hit him square in the middle of the forehead) Susan learned how to integrate into the 21st century and navigate projectors hanging from the ceiling connected to the computer.
Susan describes the evolution of teaching from the 1950s when she was in grade school to high school and college in the turbulent 1960s into teaching over thirty subjects in different levels in the 2000s. She ponders how we transformed from teaching the US Constitution to teaching critical race theory?