Life after Death According to the Orthodox Tradition (Paperback)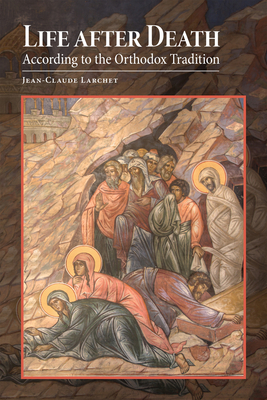 $26.95

NOT on our shelves - Usually Ships in 1-5 Days
Description
---
Back in print!
Life after Death according to the Orthodox Tradition provides an accessible and well organized synthesis of the ancient Christian understanding of death and the afterlife. It draws primarily from the Greek language writings of the Fathers of the Church whilst also bringing in the perspectives of Western Latin sources. Noting that some divergences between eastern and western traditions have existed since the fifth century, it argues that these have become of much greater importance since the twelfth century, when the Roman Catholic Church developed the notion of Purgatory. This work will be of benefit both to the Orthodox reader who wants to enhance their own understanding of the Church's teaching, and to Roman Catholics, Protestants and others who wish to become acquainted with the fullness of Christian tradition on death and the afterlife. All will encounter the abundant heritage of the faith which was once for all delivered to the saints. (Jude 3)
French philosopher and patrologist Jean-Claude Larchet brings his comprehensive knowledge of the Church Fathers to the subject of the afterlife, the Particular and Universal judgments, and the Church's intercessory prayer for the reposed.
About the Author
---
G. John Champoux is a retired independent scholar. He is the translator and editor of several French spiritual writings and the author of The Way to Our Heavenly Father: A Contemplative Telling of the Lord's Prayer. Dr. Jean-Claude Larchet is one of the most notable living philosophers and authors on Orthodox Christian Patristics. He holds a Ph.D in philosophy from the University of Nancy and a Ph.D. in theology from the University of Strasbourg. A teacher of philosophy for nearly thirty-five years, he is an author of over thirty books and countless articles whose work has been translated into seventeen languages. His magnum opus, Therapy of Spiritual Illness, and several other works have been translated into English to wide acclaim.