The Encyclopedia of Japanese Pop Culture (Paperback)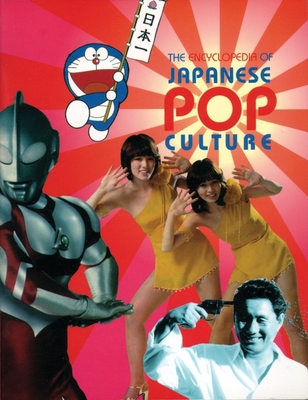 List Price: $39.95
Our Price: $7.00
(Save: $32.95 82%)
On Our Shelves Now. Click on the title to see details.
Description
---
In the West, Japanese culture comes in the form of Power Rangers, Godzilla movies, and Sanrio products, but of course the indigenous pop culture is much richer. Rather than focus on what the rest of the world has already encountered, Mark Schilling provides an encyclopedic compendium of books, movies, music, comedians, and cultural scandals that have had the greatest impact in Japan. Thus, for the outsider, The Encyclopedia of Japanese Pop Culture is an insider's guide to post-war Japan. Not content to simply catalog his entries, Schilling provides real depth and analysis in his articles, opening up Japan's rich pop heritage to the world at large.
About the Author
---
Mark Schilling set off for Japan in 1975 to immerse himself in the culture, learn the language, and haunt the theaters. He has been there ever since. In 1989 he became a regular film reviewer for the Japan Times, and has written on Japanese film for a variety of other publications, including Screen International, the Japan edition of Premier, the Asian edition of Newsweek, Asian Wall Street Journal, Japan Quarterly, Winds, Cinemaya, and Kinema Jumpo.
Praise For…
---
"Japanese pop culture is the beta version of twenty-first century American pop culture. Mark Schilling's encyclopedia is an invaluable guide to a rich but labyrinthine subject. I use it not to look up what I don't know, but to find out what I should know."—Roger Ebert, movie critic

"Over seventy entries cover Japanese popular culture from 1945 to the present, covering music, comedy, fads, popular media, and all aspects which have fueled Japanese popular concerns over the decades. This does more than create listings of movements: it provides the historical references and connections essential to understanding how these interests developed."— Midwest Book Review