Reframing Bodies: Aids, Bearing Witness, and the Queer Moving Image (Paperback)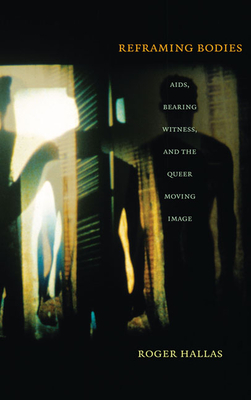 Description
---
In
Reframing Bodies
, Roger Hallas illuminates the capacities of film and video to bear witness to the cultural, political, and psychological imperatives of the AIDS crisis. He explains how queer films and videos made in response to the AIDS epidemics in North America, Europe, Australia, and South Africa challenge longstanding assumptions about both historical trauma and the politics of gay visibility. Drawing on a wide range of works, including activist tapes, found footage films, autobiographical videos, documentary portraits, museum installations, and even film musicals, Hallas reveals how such "queer AIDS media" simultaneously express both immediacy and historical consciousness. Queer AIDS media are neither mere ideological critiques of the dominant media representation of homosexuality and AIDS nor corrective attempts to produce "positive images" of people living with HIV/AIDS. Rather, they perform complex, mediated acts of bearing witness to the individual and collective trauma of AIDS.
Challenging the entrenched media politics of who gets to speak, how, and to whom, Hallas offers a bold reconsideration of the intersubjective relations that connect filmmakers, subjects, and viewers. He explains how queer testimony reframes AIDS witnesses and their speech through its striking combination of direct address and aesthetic experimentation. In addition, Hallas engages recent historical changes and media transformations that have not only displaced queer AIDS media from activism to the archive, but also created new witnessing dynamics through the logics of the database and the remix. Reframing Bodies provides new insight into the work of Gregg Bordowitz, John Greyson, Derek Jarman, Matthias M ller, and Marlon Riggs, and offers critical consideration of important but often overlooked filmmakers, including Jim Hubbard, Jack Lewis, and Stuart Marshall.
About the Author
---
Roger Hallas is an assistant professor of English at Syracuse University. He is the coeditor of The Image and the Witness: Trauma, Memory and Visual Culture.