The Quest for the Christ Child in the Later Middle Ages (Hardcover)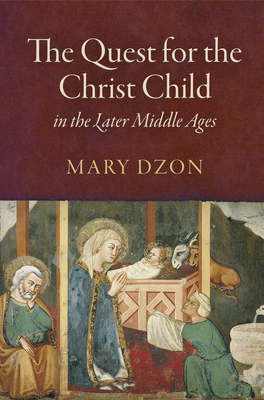 $80.44

NOT on our shelves - Usually Ships in 1-5 Days
Description
---
Beginning in the twelfth century, clergy and laity alike started wondering with intensity about the historical and developmental details of Jesus' early life. Was the Christ Child like other children, whose characteristics and capabilities depended on their age? Was he sweet and tender, or formidable and powerful? Not finding sufficient information in the Gospels, which are almost completely silent about Jesus' childhood, medieval Christians turned to centuries-old apocryphal texts for answers.
In
The Quest for the Christ Child in the Later Middle Ages
, Mary Dzon demonstrates how these apocryphal legends fostered a vibrant and creative medieval piety. Popular tales about the Christ Child entertained the laity and at the same time were reviled by some members of the intellectual elite of the church. In either case, such legends, so persistent, left their mark on theological, devotional, and literary texts. The Cistercian abbot Aelred of Rievaulx urged his monastic readers to imitate the Christ Child's development through spiritual growth; Francis of Assisi encouraged his followers to emulate the Christ Child's poverty and rusticity; Thomas Aquinas, for his part, believed that apocryphal stories about the Christ Child would encourage youths to be presumptuous, while Birgitta of Sweden provided pious alternatives in her many Marian revelations. Through close readings of such writings, Dzon explores the continued transmission and appeal of apocryphal legends throughout the Middle Ages and demonstrates the significant impact that the Christ Child had in shaping the medieval religious imagination.
About the Author
---
Mary Dzon is Associate Professor of English at the University of Tennessee and coeditor of The Christ Child in Medieval Culture: Alpha es et O!.