Beyond Shame: Reclaiming the Abandoned History of Radical Gay Sexuality (Paperback)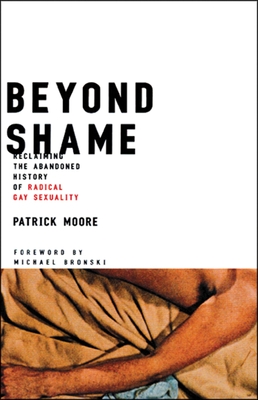 $26.60

NOT on our shelves - Usually Ships in 1-5 Days
Description
---
The radical sexuality of gay American men in the 1970s is often seen as a shameful period of excess that led to the AIDS crisis. Beyond Shame claims that when the gay community divorced itself from this allegedly tainted legacy, the tragic result was an intergenerational disconnect because the original participants were unable to pass on a sense of pride and identity to younger generations. Indeed, one reason for the current rise in HIV, Moore argues, is precisely due to this destructive occurrence, which increased the willingness of younger gay men to engage in unsafe sex.

Lifting the'veil of AIDS,' Moore recasts the gay male sexual culture of the 1970s as both groundbreaking and creative-provocatively comparing extreme sex to art. He presents a powerful yet nuanced snapshot of a maligned, forgotten era. Moore rescues gay America's past, present, and future from a disturbing spiral of destruction and AIDS-related shame, illustrating why it's critical for the gay community to reclaim the decade.
About the Author
---
Patrick Moore has worked extensively on gay issues as both an activist and a writer. The author of two novels, This Every Night and Iowa, he was the founding director of the Estate Project for Artists with AIDS in New York City. Moore currently lives in Los Angeles, California, and is developing projects for film and television.
Praise For…
---
Moore offers a provocative defense of gay male sex culture in the 1970s as well as a jeremiad on the AIDS holocaust of the 1980s . . . As a detailed examination of the ways in which rage gives depth to art, Moore's book has no peer in recent memory.
-Publishers Weekly

"Patrick Moore's point of departure is as refreshing as it is daring . . . [This] slim polemic retains its unorthodox urgency, calling gay men to return to the sexual vanguard."--Kai Wright, -Out

"Essential reading for anyone seeking an imaginative interpretation of recent gay history."
-Library Journal

"A provocative, wistful book . . . Moore's yearning is touching and his politics refreshingly incautious-a romantic affection for the entirely unromantic." --Austin Bunn, The Advocate

"This quietly personal book reclaims the past for young gay men and makes it useable."--Edmund White, author of A Boy's Own Story