What Becomes You (American Lives ) (Paperback)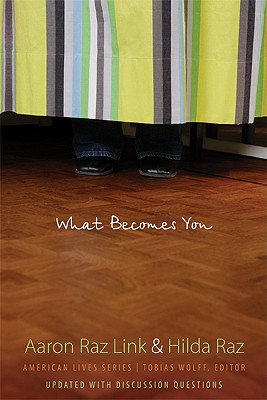 $17.95
Usually Ships in 1-5 Days
Description
---
"Being a man, like being a woman, is something you have to learn," Aaron Raz Link remarks. Few would know this better than the coauthor of What Becomes You, who began life as a girl named Sarah and twenty-nine years later began life anew as a gay man. As he transforms from female to male and from teaching scientist to theatre performer, Link documents the extraordinary medical, social, legal, and personal processes involved in a complete identity change.
Hilda Raz, a well-known feminist writer and teacher, observes this process both as an "astonished" parent and as a professor who has studied gender issues. All these perspectives come into play in this collaborative memoir, which travels between women's experiences and men's lives, explores the art and science of changing sex, maps uncharted family values, and journeys through a world transformed by surgery, hormones, love, and . . . clown school. Combining personal experience and critical analysis, the book is an unusual—and unusually fascinating—reflection on gender, sex, and the art of living. This Bison Books edition features a set of discussion questions.
About the Author
---
Aaron Raz Link, a writer, performing artist, curator, and historian of science, is the director of the Museum of Nature in Portland, Oregon.
Hilda Raz, a professor of English and women's and gender studies at the University of Nebraska–Lincoln, is the Glenna Luschei Endowed Editor of Prairie Schooner and author of the poetry collections What Is Good, The Bone Dish, Divine Honors, Trans, and All Odd and Splendid.