Leadership as an Identity: The Four Traits of Those Who Wield Lasting Influence (Paperback)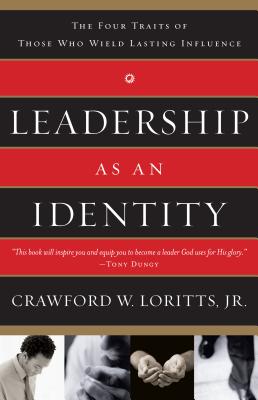 Description
---
Ask yourself this question: What type of character qualifies the people God chooses to use?

The question itself assumes an atypical answer, simply because it leaves out so much. To ask only about one's character seems inadequate when defining a leader. We surely need to ask about character, but also about personality, communication skills, IQ, education, previous experience, and more... don't we?

Crawford Loritts disagrees. He answers the question with four simple words: Brokenness, communion, servanthood, and obedience.

These four traits form the framework for Leadership as an Identity. By examining each trait, Loritts undermines many pervasive assumptions about leadership that are unbiblical.

According to Loritts, God doesn't look for leaders like the world does. He looks for disciples.

About the Author
---
DR. CRAWFORD LORITTS' ministry has given him the opportunity to travel throughout the United States and much of the world, speaking in churches, evangelistic outreaches, conferences, colleges, and seminaries. He has been a church planter, served for twenty-seven years on the staff of Cru (Campus Crusade for Christ) and for fifteen years as Senior Pastor of Fellowship Bible Church in Roswell, Georgia. He is the author of nine books including Your Marriage Today...and Tomorrow, co-authored with his wife, Karen; and the host of two national radio programs, Living a Legacy and Legacy Moments. As President and Founder of Beyond Our Generation.com, Crawford is committed to encouraging, mentoring, and helping to shape the next generation of Christian leaders.