Search for Books
ABA Mobile Menu
The Little Prince 2021 Wall Calendar (Calendar)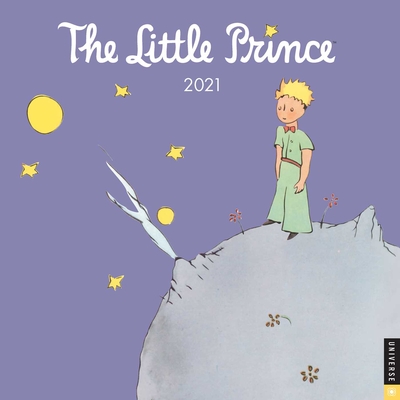 $14.99
On Our Shelves Now. Click on the title to see details.
Description
---
In celebration of Antoine de Saint-Exupéry's masterpiece, The Little Prince 2021 Wall Calendar features the art and wisdom from one of the most beloved books in the world.

The story of an aviator who crashes his plane into the middle of the Saharan desert and meets a young extraterrestrial prince who has fallen to Earth, it is also a tender fable of friendship and loneliness, love and loss. Sure to capture the hearts and imaginations of the entire family, The Little Prince 2021 Wall Calendar is the perfect showcase for Saint-Exupéry's beautiful illustrations of cherished characters, including the clever fox, the proud rose, and of course, the Little Prince himself, as well as quotes from the book.