Life Strategies For Teens (Paperback)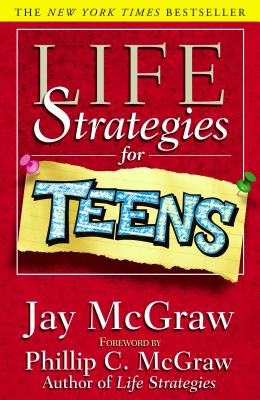 $16.99

NOT on our shelves - Usually Ships in 1-5 Days
Description
---
From the son of Dr. Phil McGraw comes Life Strategies for Teens, the New York Times bestselling guide to teenage success, and the first guide to teenage life that won't tell you what to do, or who to be, but rather how to live life best.

Are you as tired as I am of books constantly telling you about doing your best to understand your parents, doing your homework, making curfew, getting a haircut, dropping that hemline, and blah, blah, blah? —Jay McGraw, from the Introduction

Well, you don't have to be anymore! Employing the techniques from Dr. Phillip C. McGraw's Life Strategies, his son Jay provides teens with the Ten Laws of Life, which make the journey to adulthood an easier and more fulfilling trip. Whether dealing with the issues of popularity, peer pressure, ambition, or ambivalence, Life Strategies for Teens is an enlightening guide to help teenagers not only stay afloat, but to thrive during these pivotal years.

Whether you are a teen looking for a little help, or a parent or grandparent wanting to provide guidance, this book tackles the challenges of adolescence like no other. Combining proven techniques for dealing with life's obstacles and the youth and wit of writer Jay McGraw, Life Strategies for Teens is sure to improve the lives of all who read it.
About the Author
---
Jay McGraw is executive producer of The Doctors, as well as president and CEO of Los Angeles-based Stage 29 Productions. He is the #1 New York Times bestselling author of The Ultimate Weight Solution for Teens: The 7 Keys to Weight Freedom; Life Strategies for Teens; and Closing the Gap: A Strategy for Bringing Parents and Teens Together. McGraw is a regular contributor on the Dr. Phil show and has also been featured as a teen expert on Larry King Live and the Today show. McGraw earned his law degree from Southern Methodist University and is a graduate of the University of Texas, where he received a BS in psychology. He lives in Los Angeles with his wife, Erica.