Soccer Atlas: A journey across the world and onto the soccer field (Amazing Adventures) (Hardcover)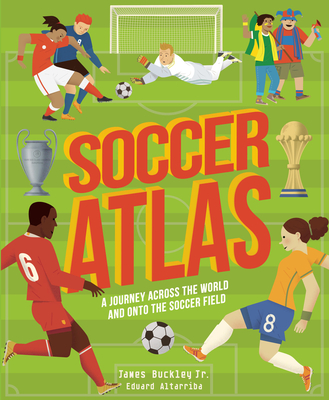 $16.99

NOT on our shelves - Usually Ships in 1-5 Days
Description
---
A comprehensive exploration of football, covering players, teams, stadiums, and competitions through a mix of illustrations, photographs, maps, and diagrams. Follow the story of how soccer began, learn about World Cup winners, meet some of the top players, and discover amazing facts and figures in this action-packed atlas.
About the Author
---
James Buckley Jr. has been writing sports books for adults and young readers for more than 25 years after working for Sports Illustrated and NFL Publishing. Among his best-known titles are Perfect: The Story of Baseball's Perfect Games; Unhittable; Eyewitness Baseball; The Visual Dictionary of Baseball; and Obsessed with Baseball. He is the author of more than 20 sports biographies for young readers, including the recently published graphic nonfiction title Babe Ruth: Baseball's All-Time Best. His company, Shoreline Publishing Group, produces dozens of books each year for major publishers including Penguin, Scholastic, DK, National Geographic Kids, Simon & Schuster/Aladdin, and many others.
Eduard Altarriba has been working as an illustrator and graphic designer for almost 15 years. He is always searching for new ways to understand graphic communications and develop new ideas and projects. He lives in Moià, a town near Barcelona.