Search for Books
ABA Mobile Menu
Only Everything (Paperback)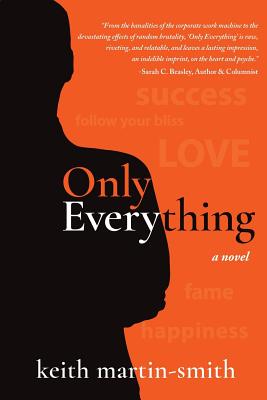 List Price: $13.99
Our Price: $8.00
(Save: $5.99 43%)
Description
---
Logan Downing trusted that with hard work, some talent, and a little luck he could have it all: fame, fortune, even the girl. Emboldened by the dirty, daring world of mid-90s New York City and spurred on by his older brother Franklin and the photographer Alejandro -- outsized characters embracing their own creativity and passion -- he launched himself onto the artist's path.
And he succeeded. Wildly.
Yet when we catch up with present-day Logan, now in his early 40s, something, somewhere has gone terribly wrong. He's battling alcoholism, insomnia, and a decade-long creative rut. As his claustrophobic job and dying relationship threaten to extinguish what's left of his artistic passion, he can't resist writing about that magical time in New York City.
Ultimately he's forced to face an unspeakable tragedy that occurred at the pinnacle of his success. The harder Logan tries to avoid it, the more it leaches into his present -- until the undertow of unmetabolized grief begins to pull him apart.
'Only Everything' explores art and ambition, love and loss, privilege and entitlement. It reveals how even the most beautiful of dreams can create unexpected pain, along with the possibility of redemption.