The Devil in Silicon Valley: Northern California, Race, and Mexican Americans (Paperback)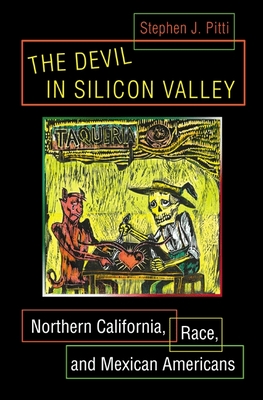 $57.60

NOT on our shelves - Usually Ships in 1-5 Days
Description
---
This sweeping history explores the growing Latino presence in the United States over the past two hundred years. It also debunks common myths about Silicon Valley, one of the world's most influential but least-understood places. Far more than any label of the moment, the devil of racism has long been Silicon Valley's defining force, and Stephen Pitti argues that ethnic Mexicans--rather than computer programmers--should take center stage in any contemporary discussion of the "new West."
Pitti weaves together the experiences of disparate residents--early Spanish-Mexican settlers, Gold Rush miners, farmworkers transplanted from Texas, Chicano movement activists, and late-twentieth-century musicians--to offer a broad reevaluation of the American West. Based on dozens of oral histories as well as unprecedented archival research,
The Devil in Silicon Valley
shows how San Jos , Santa Clara, and other northern California locales played a critical role in the ongoing development of Latino politics. This is a transnational history. In addition to considering the past efforts of immigrant and U.S.-born miners, fruit cannery workers, and janitors at high-tech firms--many of whom retained strong ties to Mexico--Pitti describes the work of such well-known Valley residents as C sar Chavez. He also chronicles the violent opposition ethnic Mexicans have faced in Santa Clara Valley. In the process, he reinterprets not only California history but the Latino political tradition and the story of American labor. This book follows California race relations from the Franciscan missions to the Gold Rush, from the New Almaden mine standoff to the Apple janitorial strike. As the first sustained account of Northern California's Mexican American history, it challenges conventional thinking and tells a fascinating story. Bringing the past to bear on the present,
The Devil in Silicon Valley
is counter-history at its best.
About the Author
---
Stephen J. Pitti is Assistant Professor of History and American Studies at Yale University.