Hokusai Pop-Ups (Hardcover)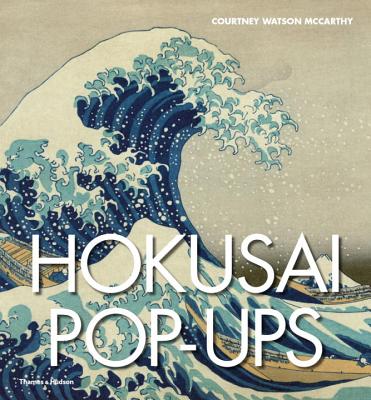 Description
---
The iconic art of Japanese artist Hokusai, from great waves to waterfalls and mountains, reimagined in dramatic 3-D pop-ups
Katsushika Hokusai was a Japanese artist born in 1760 whose legacy remains, some 150 years after his death, as important as ever. His work influenced Impressionism and Art Nouveau, and a range of contemporary artists working today.
Realized in jewel-like colors, Hokusai's simple views of everyday scenes in Japan, his sense of balance and harmony, and his highly stylized but ever-changing techniques seem to capture the spirit and traditions of his homeland. Hokusai Pop-Ups brings this stunning art to life. Noted works such as Ejiri in Suruga Province, Chrysanthemums and Horsefly, Phoenix, Kirifuri Waterfall at Kurokami Mountain in Shimotsuke, The Poem of Ariwara no Narihira, and the iconic, instantly recognizable The Great Wave are accompanied by explanatory text as well as complementary quotes from writers and artists such as Degas and Van Gogh.
About the Author
---
Courtney Watson McCarthy is a paper engineer and graphic designer. With a degree in theatrical scenic design, she worked as a model builder and designer in a variety of elds before discovering the magic of movable books. From the time she dissected her rst pop-up book, determined to solve the riddle of how it worked, she was hooked. After experimenting with cards and other small projects, she went on to design and engineer Eye Magic, M.C. Escher Pop-Ups, New York Times—acclaimed Gaudi´ Pop-Ups, Pop-Up Numbers, Dali´ Pop-Ups, and Hokusai Pop-Ups. She lives in the Hudson Valley with her husband and two daughters.
Praise For…
---
Realized in jewel-like colors, Hokusai's simple views of everyday scenes in Japan, his sense of balance and harmony, and his highly stylized but ever-changing techniques seem to capture the spirit and traditions of his homeland. Hokusai Pop-Ups brings this stunning art to life.

— The Entertainment Report