The Great Cities in History (Paperback)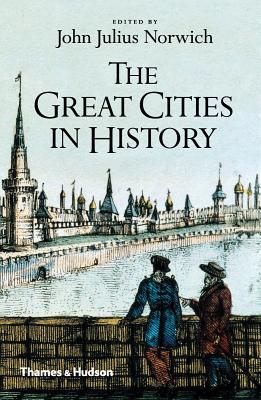 $18.95

NOT on our shelves - Usually Ships in 1-5 Days
Description
---
A transporting chronicle of the great cities throughout history, the new paperback format of this volume is perfect for readers of history and armchair travelers.
Today, the majority of people in the world live in cities. The implications and challenges associated with this fact are enormous. But how did we get here?
From the origins of urbanization in Mesopotamia to the global metropolises of today, this book explores how great cities have marked the development of human civilization. Now available in paperback, The Great Cities in History tells the remarkable stories of these cities, beginning with the earliest, from Uruk and Memphis to Jerusalem and Alexandria. After visiting some of the astounding cities of the first millennium—Damascus, Baghdad, Teotihuacan, and Tikal—the book journeys to the medieval world, seeing the rise of powerful cities such as Palermo and Paris in Europe, Benin in Africa, and Angkor in Southeast Asia. The last two sections cover the early modern world up to contemporary cities such as London, New York, Tokyo, Barcelona, Los Angeles, and Sao Paulo.
A distinguished cast of contributors, including Jan Morris, Colin Thubron, Simon Schama, Orlando Figes, and A. N. Wilson, beautifully evoke the character of each place—its people, its art and architecture, its government—and explain the reasons for the city's success. Richly illustrated with photographs, paintings, maps, and plans, this volume is nothing less than a portrait of world civilization.
About the Author
---
John Julius Norwich was the author of more than twenty books, including the New York Times bestseller Absolute Monarchs and The Great Cities in History. He began his career in the British foreign service, but resigned his diplomatic post to become a writer. He was a chairman of the Venice in Peril Fund and the honorary chairman of the World Monuments Fund. John Julius Norwich died in 2018.