The Gay Science (Paperback)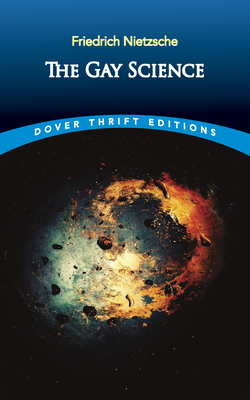 List Price: $10.00
Our Price: $6.00
(Save: $4.00 40%)
Description
---
Although dour in appearance and formidable in reputation, Friedrich Nietzsche was an ardent practitioner of the art of poetry--known in twelfth-century Proven al as "the gay science." This extensive collection of prose and verse offers a sophisticated treatment of the philosophical themes and views central to his thinking, as well as the ideas that proved most influential to later philosophers.
Dating from the era when Nietzsche was at the peak of his intellectual powers, most of this book was written just before Thus Spoke Zarathustra, and the rest of it five years later, after Beyond Good and Evil. Zarathustra makes his first appearance in these pages, along with the author's well-known proclamation of the death of God. Readers will find this volume a wellspring for some of Nietzsche's most sustained and thought-provoking discussions of art and morality, knowledge and truth, the intellectual conscience, and the origin of logic, as well as the largest collection of Nietzsche's published poetry.
About the Author
---
German philosopher Friedrich Wilhelm Nietzsche (1844-1900) ranks among the most influential of modern thinkers. His explorations of the motives underlying Western philosophy, religion, and morality have exercised a profound effect on generations of writers, theologians, philosophers, and psychologists. Although Nietzsche was strongly opposed to nationalism and anti-Semitism, his works were appropriated by Fascists to support the very concepts he deplored.