Lancelot-Grail: Volume 4 (Routledge Revivals): The Old French Arthurian Vulgate and Post-Vulgate in Translation (Hardcover)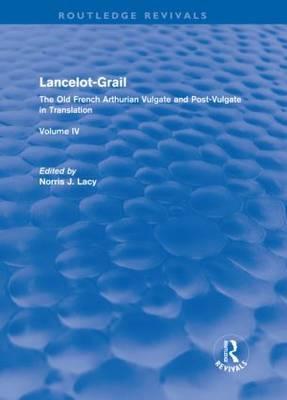 $226.10

NOT on our shelves - Usually Ships in 1-5 Days
Description
---
The French Lancelot-Grail Cycle (also known as the Vulgate Cycle) and the slightly later Post-Vulgate are long prose romances that present the full Arthurian story, including Camelot and the Round Table, the love story of Lancelot and Guenevere, the life of Merlin, and the Quest for the Grail. These five volumes offer full translations of both cycles.
The influence of these Cycles is almost incalculable; they have been translated or adapted into a number of languages and have been the source or basis for many writers, including Sir Thomas Malory, though they also act as great works in their own right.
For ease of use, each volume is divided into numbered and titled sections or chapters, summaries of all romances, keyed to chapter divisions, are included in the final volume (V) and notes give information about textual and cultural matters and offer a key to internal cross references.