Kant (Routledge Philosophers) (Paperback)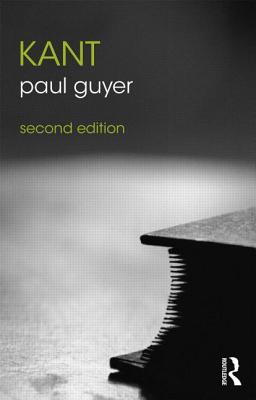 $59.78

NOT on our shelves - Usually Ships in 1-5 Days
Description
---
In this updated edition of his outstanding introduction to Kant, Paul Guyer uses Kant's central conception of autonomy as the key to his thought.
Beginning with a helpful overview of Kant's life and times, Guyer introduces Kant's metaphysics and epistemology, carefully explaining his arguments about the nature of space, time and experience in his most influential but difficult work, The Critique of Pure Reason. He offers an explanation and critique of Kant's famous theory of transcendental idealism and shows how much of Kant's philosophy is independent of this controversial doctrine.
He then examines Kant's moral philosophy, his celebrated 'categorical imperative' and his theories of duty, freedom of will and political rights. This section of the work has been substantially revised to clarify the relation between Kant's conceptions of "internal" and "external" freedom. In his treatments of Kant's aesthetics and teleology, Guyer focuses on their relation to human freedom and happiness. Finally, he considers Kant's view that the development of human autonomy is the only goal that we can conceive for both natural and human history.
Including a chronology, glossary, chapter summaries and up-to-date further reading, Kant, second edition is an ideal introduction to this demanding yet pivotal figure in the history of philosophy, and essential reading for all students of philosophy.
About the Author
---
Paul Guyer is Jonathan Nelson Professor of Humanities and Philosophy at Brown University, USA. He is the author of nine books on Kant, including Kant and the Claims of Taste (1979), Kant and the Claims of Knowledge (1987), Kant's Groundwork for the Metaphysics of Morals (2007), and Knowledge, Reason, and Taste: Kant's Response to Hume (2008), as well as a translator and the editor of numerous anthologies of work on Kant. He is also the author of A History of Modern Aesthetics in three volumes (2014).