Tree Girl (Hardcover)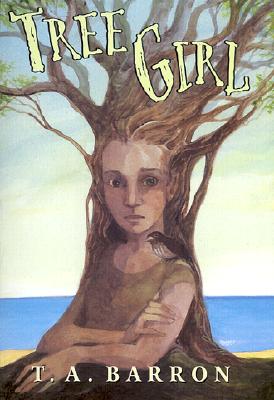 $15.99
Email or call for price.
Description
---
Rowanna's stern caretaker has warned her again and again not to go near the trees that surround their seaside cottage. But Rowanna is drawn to the forest-especially the High Willow on its faraway hill. Are the trees really forest ghouls, as Mellwyn says? Or could they possibly hold the secret to Rowanna's past and the mother she can hardly remember? If only she could get near the High Willow, Rowanna feels certain she would understand. . . . With its timeless forest setting and charming, whimsical characters, Tree Girl is a perfect introduction to fantasy for young middle-grade readers.
About the Author
---
T.A. Barron is the award-winning author of fantasy novels such as The Lost Years of Merlin epic--soon to be a major motion picture. He serves on a variety of environmental and educational boards including The Nature Conservancy and The Land and Water Fund of the Rockies, and is the founder of a national award for heroic children. Following a life-changing decision to leave a successful business career to write full-time in 1990, Barron has written seventeen books, but is happiest when on the mountain trails with his wife, Currie, and their five children.