Go for Beginners (Paperback)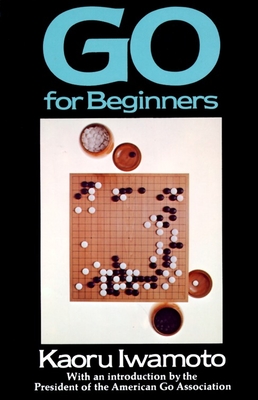 List Price: $15.00
Our Price: $13.95
(Save: $1.05 7%)
Description
---
Go is an ancient, subtly beautiful game of territory. But with its nearly endless possibilities and challenges, it is more than just another game; it is a way of life for tens of millions of players throughout the world. Embodying four thousand years of Oriental thought and culture, go is the oldest game in the world still played in its original form.

Go is the kind of game that one can learn in a day—and spend a lifetime perfecting. It is more art than science: in order to surround and capture the opponent's territory, one needs intuition, flexibility, and acute perception combined with a sharp analytical mind. Each player is a partner in an exercise of coexistence; each player needs the other for self-enlightenment and for enjoyment. But then, too, go is a game whose strategy has been compared to the tactics of guerilla warfare. Go can be all things to all people; it is simple, elegant, and unexpectedly beautiful.

This book contains an introduction; a brief example game; a clear, leisurely explanation of the rules; and illustrations of the simplest techniques of good play and of some easy and some more difficult problems the player will encounter. The appendixes include a concise list of rules, a glossary of technical terms, and a list of international and American go organizations. Among go players, Go for Beginners is known as the best beginner's book available.
About the Author
---
KAORU IWAMOTO (1902-1999) was one of the world's foremost experts on go, a holder of the highest professional Japanese go rank of 9-dan, and twice winner of the historic Honinbo tournament. He spent many of his later years as an ambassador of go, promoting the game in many Western countries. He founded the Iwamoto Foundation in 1986, which helps fund go centers throughout the world.
Praise For…
---
Rated 4.4 out of 5 stars on Amazon's Customer Reviews!