The Scarlet Letter and Other Writings (Norton Critical Editions) (Paperback)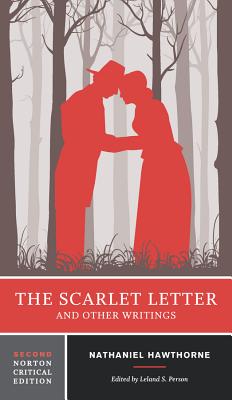 $19.50
On Our Shelves Now. Click on the title to see details.
Description
---
This perennially popular Norton Critical Edition has been revised to reflect the most current scholarly approaches to The Scarlet Letter—Hawthorne's most widely read novel—as well as to the five short prose works—"Mrs. Hutchinson," "Endicott and the Red Cross," "Young Goodman Brown," "The Minister's Black Veil," and "The Birth-mark"—that closely relate to the 1850 novel.
This Second Norton Critical Edition also includes:
· Revised and expanded explanatory footnotes, a new preface, and a note on the text by Leland S. Person.
· Key passages from Hawthorne's notebooks and letters that suggest the close relationship between his private and public writings
· Seven new critical essays by Brook Thomas, Michael Ryan, Thomas R. Mitchell, Jay Grossman, Jamie Barlowe, John Ronan, and John F. Birk.
· A Chronology and revised and expanded Selected Bibliography.
About the Author
---
Leland S. Person is Professor and Head of the English Department at the University of Cincinnati. He previously taught at the University of Alabama at Birmingham, Southern Illinois University at Carbondale, and Indiana University, Fort Wayne. His is the author of Henry James and the Suspense of Masculinity, Aesthetic Headaches: Women and Masculine Poetics in Poe, Melville, and Hawthorn, and many articles on nineteenth-century American writers, especially Hawthorne, Poe, Melville, Henry James, and James Fenimore Cooper. He recently coedited (with Robert K. Martin) a collection of essays, Roman Holidays: American Writers and Artists in Nineteenth-Century Italy.