Kate: The Woman Who Was Hepburn (Paperback)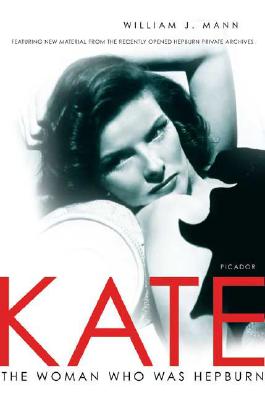 Description
---

A New York Times Book Review Notable Book of the Year

One of Publishers Weekly's 100 Best Books of the Year
Katharine Hepburn was her own creation--an ambitious, vulnerable woman who charmed the public with the image of an East Coast aristocrat, wearing pants and freely speaking her mind. But that show didn't come easily to her, or without tremendous effort and concealment. None of her success did.
With this biography, William J. Mann challenges much of what we think we know about the Great Kate, and shows how a woman originally considered too controversial for Hollywood stardom learned the fine art of image making and transformed herself into an icon as all-American as the Statue of Liberty. With new material drawn from Hepburn's private papers, William J. Mann's Kate is "not just the best on Hepburn--it's a book that sets new standards in movie biography" (David Thomson, The New York Observer).
About the Author
---
William J. Mann is a journalist and the author of "Edge of Midnight, Behind the Screen, "and" Wisecracker." He lives in Palm Springs, California.
Praise For…
---
"A page-turner and a revelation."--USA Today

"Not just the best on Hepburn--it's a book that sets new standards in movie biography."--The New York Observer

"While previous biographers may have added more embroidery to the accepted story of Hepburn's life, Mann pretty much blows everything out of the water."--San Francisco Chronicle

"Mann handles the material with clear-eyed equanimity. . . . A corrective to the hagiography that has often been passed as her personal history."--The Washington Post

"Certain to stand tall as the definitive biography of Hepburn."--The Sunday Times (London)