Sassy: The Life Of Sarah Vaughan (Paperback)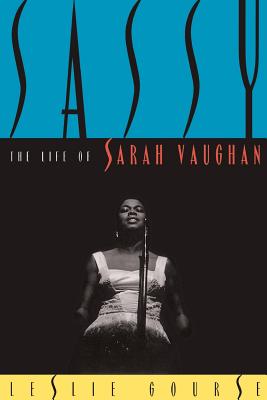 $21.99

NOT on our shelves - Usually Ships in 1-5 Days
Description
---
"A deeply felt portrait of an artist whose influence on a generation of vocalists was profound." -- New York Times Book Review

Sarah Vaughan possessed the most spectacular voice in jazz history. In Sassy, Leslie Gourse, the acclaimed biographer of Nat King Cole and Joe Williams, defines and celebrates Vaughan's vital musical legacy and offers a detailed portrait of the woman as well as the singer. Revealed here is "The Divine One" as only her closest friends and musical associates knew her.

By her early twenties Sarah Vaughan was singining with Dizzy Gillespie, Charlie Parker, and Billy Eckstine, helping them invent bebop. For forty-five years thereafter, she reigned supreme in both pop and jazz, with several million-selling hits (among them "Broken Hearted Melody," "Make Yourself Comfortable," and "Misty").

But life offstage was never smooth for Sarah Vaughan. Her voluptuous voice was matched by her exuberant appetite for excess: three failed marriages, financial difficulties through many changes in management, late-night jam sessions, liquor, and cocaine. In Sassy, though, we also see the feisty and unpretentious woman who worked hard all her life to support her parents and adopted daughter, and who came to savor the hard-won independence and worldwide acclaim she achieved as the greatest jazz singer of her generation.
About the Author
---
Leslie Gourse is the author of Everyday: The Story of Joe Williams, Unforgettable: The Life and Mystique of Nat King Cole, and Louis' Children: American Jazz Singers.