A Garden of Useful Plants: Seasons in the Gippsland Hills (Hardcover)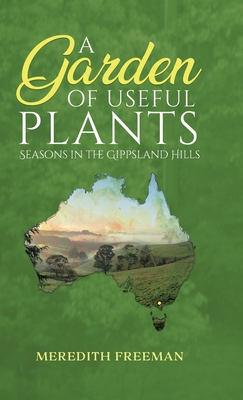 $44.80

NOT on our shelves - Usually Ships in 1-5 Days
Description
---
People have lived for many thousands of years in what is now South Gippsland, Australia. In the 1880s a young Englishman, unaware of the area's long human history, set about clearing forest in the Strzelecki Ranges to establish a farm. Over a century later, Meredith and Gil Freeman came to live on nine acres of what had become productive grazing country.
This book is about what is happening on this nine acres thirty years on, against a background of changing seasons-not familiar northern-hemisphere seasons, but seasons people experienced before Europeans arrived and the forest was cleared. This is fertile country, and many useful plants will grow here. You will find in this book ideas about Australian native food plants and practical tips about growing familiar fruit and vegetables as well as less familiar perennial food plants introduced from elsewhere.
But Meredith also invites you to explore with her some of the history of this area going back into Deep Time, and to think about other creatures that live here now: wallabies and wombats, parrots and honeyeaters, ladybirds and leaf-curling spiders, tiger snakes and treefrogs. She asks herself many questions, not all of which have easy answers. Does a snail have a heart? Are there any species, plant or animal, that I should try to eradicate? In these times of global crisis, what are my responsibilities as privileged manager of this piece of land? How should I plan for the future?
This book offers a different view of what it means to move to the country.