Deforestation in Canada and Other Fake News (Paperback)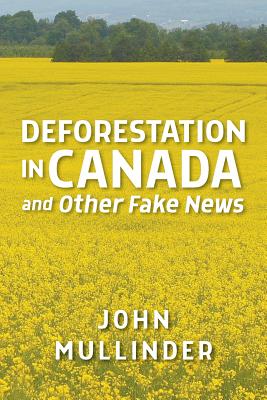 $25.59

NOT on our shelves - Usually Ships in 1-5 Days
Description
---
This easy to read and fact-filled account debunks two commonly-held myths: that Canada is running out of trees and that massive deforestation is taking place in our own backyard. In fact, Canada has one of the lowest deforestation rates in the world and surprise, surprise, the forestry industry is not the major cause.
Large-scale deforestation is not the only 'fake' news in circulation. There's a veritable minefield of green claims and greenwash to navigate: claims about 'ancient' forests; about 'saving' trees by going paperless; about e-books being better than tree-books; about the paper industry being on the way out. And here's another surprise: cardboard doesn't exist
The detailed Appendices and Endnotes back up the text, offering the reader both context and the opportunity for further research.