Picturing Men: A Century of Male Relationships in Everyday American Photography (Paperback)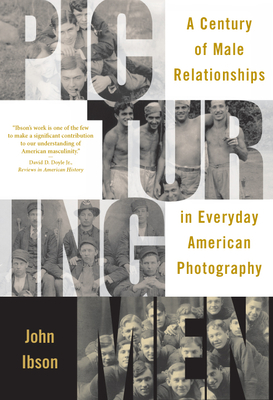 $37.24
If not in stock, we can Special Order from the publisher
Description
---
There was a time in America when two men pictured with their arms wrapped around each other, or perhaps holding hands, weren't necessarily seen as sexually involved—a time when such gestures could be seen simply as those of intimate friendship rather than homoeroticism. 

Such is the time John Ibson evokes in Picturing Men, a striking visual record of changes in attitudes about relationships between gentlemen, soldiers, cowboys, students, lumberjacks, sailors, and practical jokers. Spanning from 1850 to 1950, the 142 everyday photographs that richly illustrate Picturing Men radiate playfulness, humor, and warmth. They portray a lost world for American men: a time when their relationships with each other were more intimate than they commonly are today, regardless of sexual orientation. Picturing Men starkly contrasts the calm affection displayed in earlier photographs with the absence of intimacy in photos from the mid-1950s on. In doing so, this lively, accessible book makes a significant contribution to American history and cultural studies, gender studies, and the history of photography.
About the Author
---
John Ibson is professor of American Studies at California State University, Fullerton.