Search for Books
ABA Mobile Menu
Mastering Public Health: Essential Skills for Effective Practice (Paperback)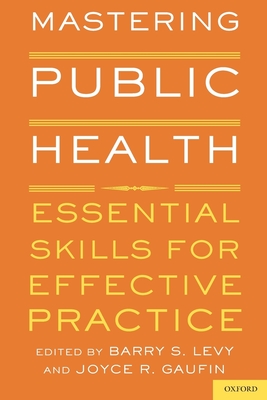 $97.09
NOT on our shelves - Usually Ships in 1-5 Days
Description
---
Mastering Public Health will enable you to improve your performance and productivity within your organization and with the people and the communities you serve. Designed for new and seasoned public health workers alike, this user-friendly guide focuses on the day-to-day practical skills and competencies that are often not taught in educational or training programs. It is a how-to book with tools, techniques, tips, checklists, and other resources that will assist you in developing your competencies in the areas of communication, administration and management, and leadership. Using this book will enable you to be more effective in many areas of your work, including: - Communicating with the public
- Advocating for programs and policies
- Speaking and writing
- Being culturally competent
- Planning, budgeting, and obtaining funding
- Recruiting and developing employees
- Improving quality, and initiating and sustaining change
- Creating a vision and inspiring others The 60 contributors to this book are experts in public health as well as in the fields of education and organizational management. They have worked in federal, state, and local government agencies as well as non-governmental organizations, academic and research institutions, and consulting organizations. In their chapters, commentaries, and textboxes, they share their expertise and experience and describe best practices. Their personal stories illustrate real-world challenges they faced and successes they achieved.

About the Author
---
Barry S. Levy, M.D., M.P.H., is a physician and epidemiologist who has had extensive experience in public health practice, education, research, and consulting in the United States and more than 20 other countries. He is an Adjunct Professor of Public Health at Tufts University School of Medicine and a former president of the American Public Health Association. He has co-edited 15 other books and has written numerous articles and book chapters on a wide range of public health subjects. Joyce R. Gaufin, B.S., is Executive Director of the Great Basin Public Health Leadership Institute, a member of the APHA Executive Board, a past president of the Utah Public Health Association, and a former chair of the National Public Health Leadership Development Network. Her career has focused on management and leadership training, organization development, and consultation for state and local public health agencies. She has expertise in emergency preparedness, quality improvement, and creating new programs and collaborative efforts.