Terrorism and Public Health: A Balanced Approach to Strengthening Systems and Protecting People (Paperback)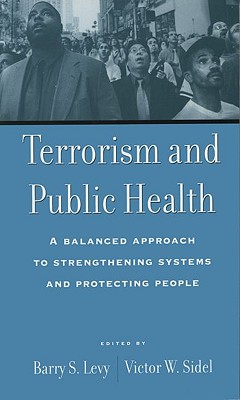 $57.60

If not in stock, we can Special Order from the publisher
Description
---
In a wide-ranging, timely discussion of urgent issues, this volume examines the health consequences of the recent terrorist attacks in the United States and systematically reviews information on explosives, incendiaries, and small arms, as well as biologic, chemical, nuclear, radiologic and
other radioactive weapons that may be used by terrorists. In a constructive approach, the authors discuss what needs to be done to improve the public health and medical care systems in preparation for possible future terrorist attacks and threats and for addressing widespread public health problems
more effectively. They also explore the origins of terrorism and discuss the civil rights and human rights issues related to government responses to terrorism. Well-written, well-organized, and up-to-date, the book should be essential reading for many health professionals, students, and others
concerned with terrorism and its health consequences.