Search for Books
ABA Mobile Menu
Manatee/Humanity (Penguin Poets) (Paperback)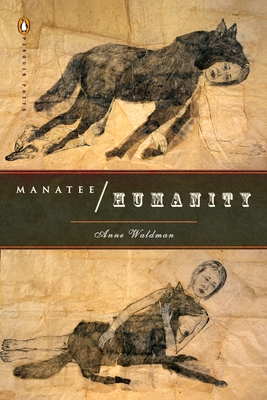 $20.00
Special Order from the publisher
Description
---
A fascinating new work from an internationally renowned poet

Anne Waldman's new investigative hybrid-poem explores the nuances of inter-species communication and compassion. It draws on animal lore, animal encounters (with grey wolf and manatee), dreams, evolutionary biology, neuroscience, and Buddhist ritual to render a text of remarkable sympathy, reciprocity, and power. The poem asks questions as well as urges further engagement with the endangered (including our human selves). Part performance litany, part survival kit, part worried mammalian soundings, Waldman explores, as ever, what it means to inhabit our condition through language and imagination inside a wheel of time. This is the mature work of a philosophical field poet with a shamanic metabolism.
About the Author
---
Anne Waldman co-founded the Jack Kerouac School of Disembodied Poetics at the Naropa Institute in Boulder, Colorado, where she still teaches. Her poetry collections include Iovis I, Iovis II, Fast Speaking Woman, Helping the Dreamer, and Kill or Cure. She is a recipient of the Shelley Memorial Award.